Article by:  Marsha Gilbert, SmoothJazzTimes.com
When El DeBarge hit a signature high note at the end of his classic hit Love Me in a Special Way, the audience erupted into an almost deafening ovation. He not only achieved a sound most singers dream of, but held it long enough to show that he's back and as good as ever. Diehard fans let the three-octave-range falsetto know he still has the vocal agility they expected, even though it's been 16 years and a lifetime ago since he recorded a CD.
The audience of mostly females, from teens to grandmothers, swooned and catcalled to the mocha Clark Gable-looking singer, especially when he turned in their direction or touched a reaching hand.  Even though he sounded the same as he did years ago, layering oversized jeans, a red shirt, a white sweatshirt and a leather jacket helped fill out his slimmer than usual 5'9" frame.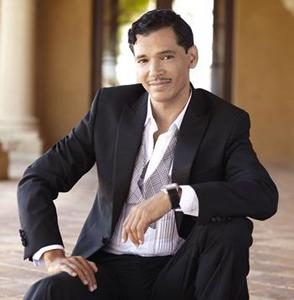 This recent concert at Temple University in Philadelphia, PA was one of DeBarge's successful performances during his Second Chance CD tour. The aptly titled CD, much like his career, is celebrating rebirth like a phoenix rising from the ashes. But audience enthusiasm for DeBarge's comeback started when he was the surprise guest during the 2010 BET Awards. "I was hopeful that they would embrace me," DeBarge said to SmoothJazzTimes.com. "It was pure excitement. Everything has been cool since then. I love it. The fans are great."
The 49-year-old crooner is grateful to be doing what he loves – touring and creating music. He makes no secret about his battle with drug addiction taking him away from the industry, ruining relationships and costing him precious time and money.
Once, the distinctive vocalist was considered the most dependable member of the 1980s Motown, R&B, family singing group, DeBarge, while several of his siblings' drug usage derailed their careers. The group's best known singles include: All This Love, I Like It, and Time Will Reveal. "I was never tempted to use drugs growing up," said DeBarge, the sixth of ten children, who was raised in Grand Rapids, Mich. His 16 top 10 hits included Who's Johnny and Love Always. DeBarge said, "I used to ask, 'Why are you guys doing this?" But one day that all changed when he started smoking crack out of curiosity. "I picked up a crack pipe when I was 25 years old because I wanted to try it, " DeBarge said. "It took me 22 years to un-try it."
His all-consuming usage of mostly crack and heroine mixed with an assortment of pills spiraled into multiple incarcerations for drug purchases and possession and a dozen stays in rehabilitation facilities. While he was a regular in the rehab revolving door, DeBarge said "Each stay helped, but I wasn't ready to stop." He credits his prayers and prison with helping him finally kick drugs. "God heard my prayers," said DeBarge, who believes God used incarceration as a tool to help him reevaluate his choices and gain a new appreciation for his gifts.
Since being released in October 2009 from serving 13-months in prison, DeBarge's gratitude to God helps him remain more spiritual. "From the moment I wake up in the morning, the first thing I do is to get on my knees and pray," he said. "He's everything to me. He's my music. He's my source of creativity. He's my breath."
But that creative energy to write didn't ignite in prison. "Prison was very depressing, very antagonizing," DeBarge said "There was nothing about being there that inspired me. I just prayed, read a lot, and had great anticipation for that day when they said, 'you're released and you're going home.'"
Now, that he's back to writing, the 80s heartthrob wrote 10 of the 13 songs on his fifth solo CD and said, "These songs are my spiritual memoir, my mental DNA and they came to me on a need-to-know basis from the Lord. I gather it all up at that moment and try to process and structure it into a three- or four-minute song—and that's not easy to do."
Recording one of his three and a half minute songs, Second Chance, was a light bulb moment that set the direction for the rest of the CD. "The minute I stepped to the microphone to sing that song, I started crying," he said. "It took me a while just to get through the first line. I knew then that this whole album would be full of emotion and conviction. That song opened me up, and it was never the same." The singer, who was once self destructive, made a declaration to survive with the lyrics "No, I'm not giving up, I'm here to stay, a second chance." DeBarge's words and rendition of that song not only resonated with him but with the public because he just received Grammy nominations for Best Male R&B Vocal Performance and Best R&B Song for Second Chance.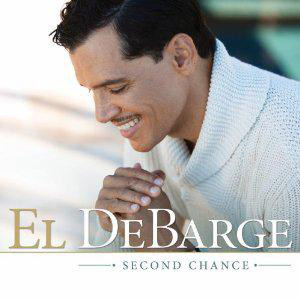 This new CD features a combination of legendary and next generation songwriter/producers including Jimmy Jam and Terry Lewis, Mike City, Michael Angelo and the Avila Brothers. Babyface, who co-wrote with Mishka When I See You on the CD, is one of the many industry leaders expecting the best of DeBarge's comeback, "The legend continues," Babyface said.
DeBarge was also excited about working on the CD with Grammy winning, R&B songbird Faith Evans. They sing the duet Lay with You. "I love Faith so much," DeBarge said. "She's a phenomenal talent."
Evans was just as enamored with him. She describes working with DeBarge by saying, "It was fabulous. Like a dream come true. I remember being a little girl looking at their album covers and reading all the credits. He influenced my writing and arranging style so much. I could tell he came from the church by the way he arranged his background vocals and cord changes. I patterned a lot of things after him."
In the recording studio, Evans said she tried hard to calm her nerves because she never expected to work with her idol. It didn't help her anxiety that Interscope Records Chairman Ron Fair, Executive Producer of Second Chance was also in the session. "I was like, oh my God," said a laughing Evans, who is nominated for a 2011 Grammy for Best Female R&B Performance for the single Gone Already from her new CD Something about Faith. "I hope I do the right line. I hope my voice doesn't crack. I hope that frog doesn't appear out of nowhere."
Several other songs on Second Chance are also about being passionately in love including: Heaven, Close to You, and Serenading.  However, male braggadocio is also on display in the song 5 Seconds where DeBarge and rapper Fabolous claim they can change a woman's life and teach her what she needs to know in five seconds. In Sexy Lady, the R&B pretty boy's confidence is in full force declaring "all I need is just one night and girl I'll prove it to you."
But DeBarge and rapper 50 Cent switch the script and show that a woman can shake them up too in Format, when they claim they'll run to wherever the woman is because she's all that.  It was DeBarge's idea to record with rappers this time around. In the past, "rappers decided to work with me," DeBarge said. "Hip hop embraced my music and kept me current. Some people put a rapper on a remake when their CD isn't going good. I approached them from the beginning. The songs (5 Seconds and Format) fit both styles and they highlight who we are as individuals."
One of DeBarge's favorite tracks is How Can You Love Me So Much? This song about unconditional love seems autobiographical that he is grateful for people who stick by him with words like, "You Can Do Better than Me," "Put up with all the crazy things I do," "I can always count on you."
Even though DeBarge is just making his personal return to recording, his work has been continually heard because of other artists. Patti LaBelle, Mariah Carey, the Notorious B.I.G., Tupac, and Ashanti are some of the entertainers who sampled his work.
But now that he's back, he's ready to sing his own songs. DeBarge just asks for a second chance to win back fans, who by the looks of his live and televised performances, he never lost.
SECOND CHANCE
Track Listing:
Lay with You ft. Faith Evans
Heaven
Close to You
Format ft. 50 Cent
When I See You
How Can You Love Me
Serenading
5 Seconds ft. Fabolous
Joyful
Sexy Lady
Sad Songs
The Other Side
Second Chance
Second Chance is available in the SmoothJazzTimes.com  Music Store powered by Amazon.com.   Link:  http://www.smoothjazztimes.com/music_store.aspx
Be sure to check out  the SmoothJazzTimes.com Video Vault on the homepage for El DeBarge in his latest video "Second Chance."