She's fabulous. She's faithful. She's funky and FIERCE. We're talking about the bodacious and lively LEDISI. The sultry soul singer is spilling all of her woman-ness on her latest CD – The Truth. And she's wowing crowds playing the role of the legendary gospel great Mahalia Jackson in the box office hit Selma. SmoothJazzTimes.com was up front and center during one of Ledisi's earlier appearances at the Hard Rock Café in Washington, DC. The place was packed wall to wall, door to door, table to table – with faithful fans in a celebratory spirit for yet, another masterpiece from the down to earth New Orleans native.
But this CD promotional party wasn't all about the music – it was about change and inspiration. Ledisi stepped out on stage with profound weight loss, lustrous locks and a new lease on life. "A lot of people think that I changed my outside for my album," Ledisi told the crowd of fans. "I did not do it for my album – it was already done. I had two more songs to finish," she said.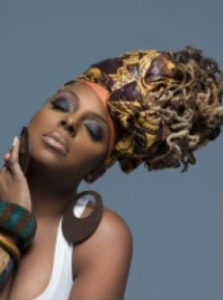 "I was in a relationship for a very long time and I knew it was time to let this go," said Ledisi. "So when I left that relationship, I started to think about why I do the things I do, like emotional eating; and why do I always try to save everybody else – and not make time for me. So I decided it is time for me to focus on me, "she said. From self-love, relationships, physical and mental fitness, and sisterhood – Ledisi lays it all out in her new recording. She's encouraging women to stand up for it all.
"Ladies we need to support each other much more than we are right now, " Ledisi said. "We are a mirror to one another." And sisters in the crowd totally agreed. "I like her music and style," said fan Wendy Copeland. "I think she's fabulous by the way she carries herself and I love her powerful voice."
"Ledisi lost all that weight," said another fan, Sonya Bishop. "She came up here and she's getting her grown woman on. She looks like she feels sexy. I enjoy her music. The stories she tells and how she orchestrates that in her songs – just blows everyone away. That's why this place is so packed as it is. Ledisi has arrived and it's her time," Bishop added.
The Truth is complete with 10 powerful tracks. Hot tunes include "I Blame You," "Lose Control," and "88 Boxes." In listening to the recording – it's safe to say that this album is by far one of Ledisi's most compelling recordings of her musical career. "I changed my life!" said Ledisi. "With every album I grow; and with The Truth I am really starting to accept myself fully. I mean, I've always felt great about myself, but this time I've gone to a new level."